Like so many people, this was something that never really used to cross my mind. It unfortunately really is an incredibly impactful ignorance, but the good news is, eco traveling is not an "all or nothing" venture. We're already traveling, which has a carbon footprint, itself, so it's good to start thinking about eco friendly alternatives.
This is not a sponsored post. These are products I rely on, as well as some I've been wanting to check out, and I want to share with all of you.
I haven't built me an entirely eco friendly travel kit, yet, but I've been slowly purchasing items as my old, less than eco friendly, versions run out. I want to share some of the changes I've made, that I'm planning to make, and hope that I can learn a thing or two from anyone who reads this post 🙂
I've become a collector of glass jars, at home. When I use a pasta sauce, or maybe a jar of cocktail onions, I wash the jar once it's empty and remove the label on the outside. I find that it's pointless to buy a set of glass jars because of the food items I buy. Those glass jars are just as good as any that I could buy at the store. Reusing is a great way for those trying to go to zero waste, as well.
My first eco friendly alternative involves both repurposing a small jar, and trading cotton balls/make up remover wipes for reusable cotton rounds or bamboo rounds. They even have the type you can just wet to remove your make up, and it doesn't require anything special, just water. If you're a make up wearer, it's worth looking into! Anyway, pack a few of these into a small jar and remember that you can rinse them with hot water/leave out to dry and use them a few days before needing to throw them into the wash.
The next one is shampoo/conditioner. I actually don't purchase travel sized ones because I just use whatever is available at my location, so I need to take the responsibility and be more proactive when I start traveling again. Shampoo and conditioner bars are a great way to reduce both plastic waste and the energy it takes to make these. You can actually make your own with a few simple ingredients, but if that is a little uncomfortable for your skill level, fear not. There are a lot of options out there, I like checking out Etsy.
Lush is one of the biggest names out there, but I prefer Ethique, because in my personal experience, Lush isn't as good with my curly hair. The Earthling Co has a line that is sulfate free. There are many high quality shampoo and conditioner bars on Etsy, take your time finding one that works for you and your hair. Make sure you buy a tin to transport these in, and let them dry out whenever possible, after using, before storing them in the tin. Some of the brands come with a case, but there are plenty of options if you don't get one with your shampoo bar. (Hey! Maybe a jar you've yet to repurpose 😉 )
Bar soap is another more eco friendly option than body wash. Again, you'll want something to carry it in. I use this soap saver from EcoRoots, it's a great way to get full use out of your bar soap. If you don't feel like packing a soap saver into your eco friendly travel kit, that's definitely up to you! But bar soap itself is something I've gone back to, for the eco purposes.
For toothcare, try swapping out your regular plastic toothbrush for a bamboo one. I've recently learned that toothbrush plastic basically is unable to break down, and it is going to be somewhere out there in this world forever. How awful is that? I've made the switch to bamboo toothbrushes and I've already purchased a plastic toothbrush carrier that I wash and reuse, so I will use it as much as I can before replacing with an eco friendly version. For floss, you might not think about plastic being involved in that, but they seem to sneak plastic into everything! (Kind of like milk being sneaked into all the foods, ugh.) I use this floss from EcoRoots. I haven't changed up my toothpaste yet, but I am planning to try bite kind, in tablet form, and see how it works for me.
Deodorant is… a struggle for me. I have a disorder where I sweat more than the average person. I haven't been able to find a good natural one that works for me. But there are so many options out there, it may just take a while to find one that works well for you and your body!
For those of you who menstruate, there are a lot of alternatives to the traditional tampons and pads we grab at the grocery store. This is a long section, so feel free to scroll ahead if you don't menstruate or aren't interested! A menstrual cup has been an awesome change for me, but I know some bodies have a hard time with them and aren't able to use them. I would at least try to find organic tampons without the plastic applicators. Rather than disposable pads, try investing in a good set of reusable pads or period underwear. It can seem like a very strange and even gross concept to some (I was one of those people), but you might be incredibly surprised at how not gross it is. I wasn't sure if it was going to be something I could commit to, so I didn't want to spend a fortune on a set up, so I didn't. And I actually loved my period underwear so much, that I went back and ordered 6 more pair so I could be set for my long and heavy flows. I use Bambody in the high waisted style, but there are more styles to choose from. For reusable pads, I use this set from Teamoy that comes with a convenient wet bag when on the go. I have saved so much money since investing in these less than a year ago. I am excited to be able to use them on my travels, too! Some people have light enough period that they can use a pair of period underwear every day (how I envy those people!) so I think it's worth looking into for every body, no matter light or heavy, short or long. I experience long and very heavy flows (I overflow the Diva 2 in 1.5 hours on my heaviest day) so I use a combo of cup, period underwear and reusable pads. With the amount of products I would go through on the disposable side, I have seriously saved so much money and prevented so much landfill waste.
Ever thought about a hanky? I have. Recently. Only recently, I won't lie. I always grab the travel tissue packs and call it good. I read this zero waste blog about hankies and it got me thinking, could I use my sewing skills to make my own travel tissue pack with "reusable tissues"? I could, couldn't I? I haven't done this yet, but I 100% plan to and will definitely make a post on how, once I do. I totally made one, here's some vague instructions 😛 These would also work as napkins. Once I figure out those logistics, I will totally share.
Sunscreen! If you're going to be swimming, please please please choose a reef safe sunscreen. There is a lot of plastic waste with sunscreen, too, trying to find one without it is difficult, so I'll link and article here with some options, if you're interested.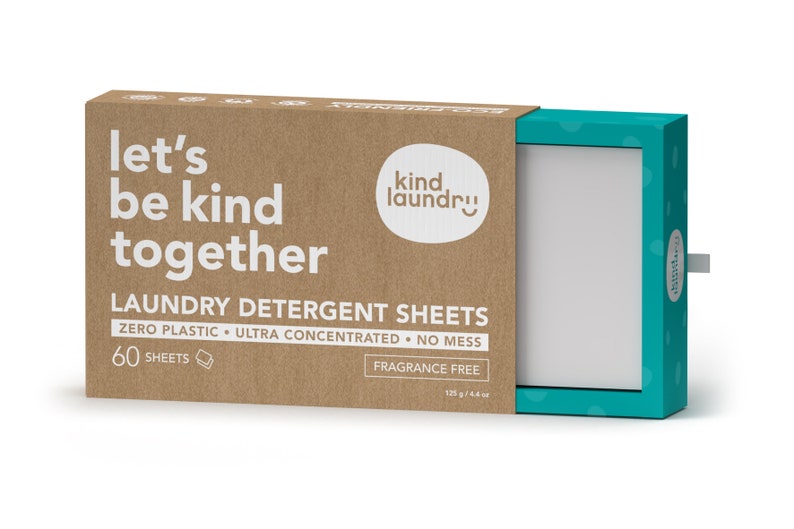 Laundry detergent is also something to consider. I've actually started getting these convenient detergent sheets from EcoRoots which are eco friendly and convenient for traveling. There are different brands that might be more cost effective, like this one I found on Etsy. I don't own a Scrubba, but I am seriously considering investing in one.
I always recommend bringing a reusable bag on your travels, but you can take it a step further if you think you'll be getting local produce, and pack a couple of reusable produce bags inside of it, to help reduce plastic waste.
I think it's good to pack a reusable utensil set as well, and use it when you can to replace disposable cutlery. You can even take packs like this if you plan on packing leftovers from restaurants, or making picnic lunches. If you drink a lot of coffee or tea, you might want to consider investing in a travel coffee cup. There are so many different sizes and types to choose from, so find one that is a great fit for you.
I'm a bit new to this game, so there's still a lot I can learn! These are my early changes, I hope to be able to change a lot more as I find what works best for me and the environment 🙂 What are some of your eco friendly travel tips?